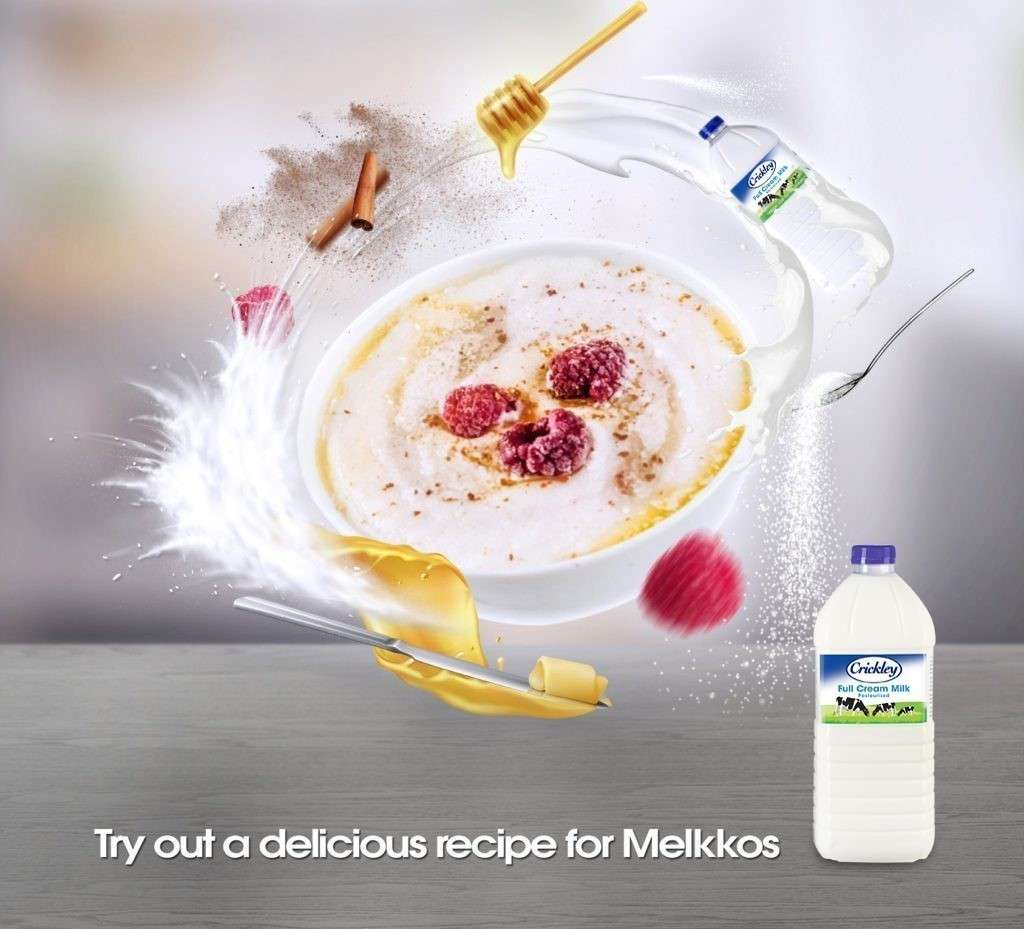 "Melkkos is a staple in South Africa – rich and hot, best enjoyed on a cold winter's night as a dessert or light meal.
2L Crickley Full Cream Milk
300 ml cake flour
5ml salt
15ml margarine or 15 ml butter
Cinnamon sugar
Sift the flour and salt together and rub in margarine/butter.
Bring Crickley Milk to the boil.
Add flour mixture to milk and beat.
Lumps will form but keep stirring well!
When lumpy, cover with lid and simmer for 5- 8 minutes, until cooked.
Serve hot with cinnamon sugar.