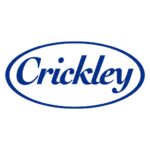 Crickley Dairy prides itself on being the foremost dairy producer in the Eastern Cape
In 1980, Ken Clark's dairy farm consisted of Ken, one laborer, and five cows. By 1984, he was the biggest milk producer for the Dordrecht Cheese factory, producing 2000L of fresh milk a day, and looking for ways to add value to his product. In July that year, Crickley Dairy was born. From an 80sq meter property in Indwe with three bottling machines to an 8000sq meter, high-tech factory in Queenstown, Crickley Dairy continues to supply the Eastern Cape with a variety of farm-fresh, local dairy products.
 Despite our growth, Crickley remains true to our humble beginnings through our sustainable, ethical business practices after all it's the way business should be.
 Crickley Dairy's milk, yoghurt and amasi comes from farmers in the lush, pollution-free fields of the Eastern Cape.
The Crickley factory itself has created employment for the people of Queenstown, and is unique as a local dairy, as it combines state-of-the-art manufacturing technology with small town workers and suppliers to create innovative products in an ethical manner.
The principles behind our dealings with our suppliers and customers are very simple – do things right, honestly and fairly, adding value at every stage and doing business with integrity. These principles are as important to us as the freshness of our milk